If you're anything like me, you're a champagne kind of girl. I've been thinking of ways to combine my love of champagne and St. Germain (Elderflower Liqour) for a long time, as I know there are many restaurants that serve drinks along this vein.
If you saw my last post that detailed my brand new bar cart, you'll know how excited I was to start getting things together to make my own cocktails. This is the first one, The Flower Fizz. If I had to categorize it, I would say that it's most definitely not a winter cocktail, it's for sure something that you'd see in spring or summer, but I decided to make it because it was just the first thing on my list that I wanted to accomplish. I also feel like around this time, people normally need somewhat of a pick me up because it feels like dead of summer. Enter, me. With a perfect fizz to put a pep in your step.
Step One - Pour 1.5oz of St. Germain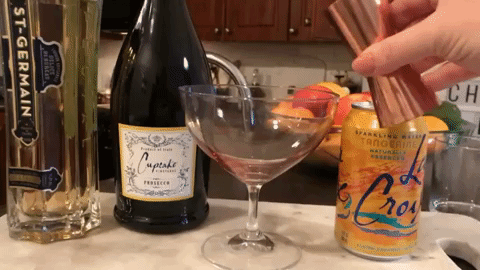 Step Two - Pour 1/3 of Glass of Prosecco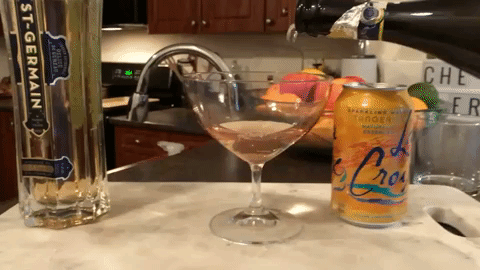 Step Three - Finish Off With Splash of La Croix (I'm using Tangerine here).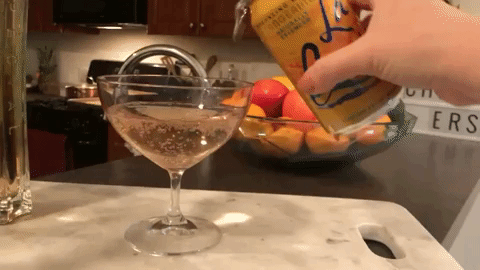 I couldn't be more obsessed with these glasses that I spotlighted in my recent bar cart
post
, I picked them up from TJ Maxx. What an awesome find. This cocktail is just the perfect pep for your step, I'm telling you. It's SO refreshing, I can't explain it.
I guess I am so in love because I love St. Germain. I will NOT apologize. ;) All that's left to do now is just give it a gentle mix, watch the bubbles rise and enjoy! Cheers!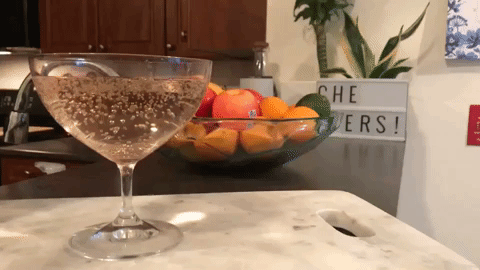 What's your favorite way to make cocktails using St. Germain? I'd be so interested to hear some new cocktail ideas, so
tweet them to me
. Thank you so much for reading! Xoxo-Brit.